"Increase sales from your PPC campaigns without increasing your AdWords budget"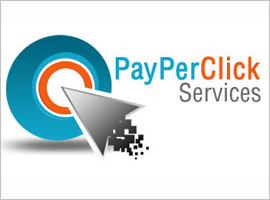 PPC is an extremely cost effective method of Online Advertising
The fundamental nature of pay per click is in the title; you only have to pay when someone in reality clicks on the advert and goes through your website. You also have power over how much you pay for each click and you can apportion daily, weekly or monthly budgets – so there are no prospects of overspending.

How does PPC work?
Pay Per Click Advertising functions by precisely defining the keywords that potential customers make use of to search for your brand, product or service. Our PPC experts at New Star Multimedia will exclusively work with you to do research and classify those keywords. Our effectual PPC team will then offer for those keywords on your behalf, with the purpose of making highly targeted ads around those searched keywords.
New Star Multimedia's PPC campaign creation and administration process includes the following steps :-
PPC campaign Analysis :–
Researching your industry and finding the apt keywords and suitable key-phrases.
Writing pioneering and targeted adverts to guarantee maximum click through ratios (CTR) .
Generating targeted, persuasive landing pages for each PPC campaign.
Scrutinizing how each amendment affects your campaign performance and making essential modifications to remove and add keywords as per their performance.
Increasing or decreasing cost per clicks (CPC) as desirable to maximize your Return on Investment.
Emphasizing on the ads/terms that convert the most and cost the least.
In a nutshell, we will work with you to make certain your PPC marketing campaigns are a achievement from the start and prolong to bring you maximum ROI.
So, contact us today to chat about how PPC could work for your business as part of your general digital marketing strategy.