"A Mint of Creativity in Every Logo We Design"
Logo Design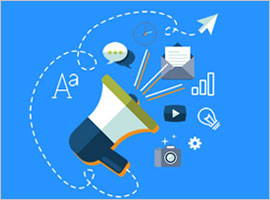 We all know that Logo speaks more than your business do. It's certainly a great challenge to design Business-Oriented and Compelling "Logo". It requires understanding of your business realm and the way it can be shined out from the competitors.
How can a logo be?
A word can be a Logo in addition to Style of Letters that can be a Logo where a color of single letter can distinguish your business from others. Professional Logo Design will fulfill half the business.
At New  Star Multimedia, we understand this colossal task and are outfitted with people who can genuinely create amazing Logo Design for you. All it requires is a blend of graphical representation with spice of human creativity! Further, we also do Logo Registration for our esteemed client's
We utilize subsequent technologies for our Logo Creation Process:
Corel draw
Adobe illustrator
Adobe Photoshop
Designing logo is like christening your baby. Logo design comprises of watchful application of procedural tool. #Pristine has qualified set of professional who can handle this intricate tool. Nitty-gritty is to make easy to remember Logo design. Process of Logo-Creation can be involving of complex tools but result that will be Simple yet Meaningful LOGO.
Our ingenious Logo designers are striving to offer your company with the most exclusive, attractive and specialized logo designs.
So now you know that well-designed LOGO will amplify your business deals and profits. What are you waiting for then? Enroll yourself with us to build periphery of success in your business through 'Simple', 'Unique' and 'Cathy' LOGO design.