From web design and development to  ongoing marketing campaigns and post-project support. As a full service digital advertising agency, we are with you at every step of the way...Trust!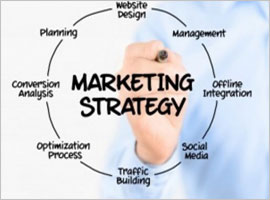 We always seize the time to plan your project smoothly, no matter the size. Starting from our very first meeting, we will listen to you carefully, find out your business service/product-line, get wisdom of how you work and begin planning how we can make you be prominent in your market. Each project is exceptional and so each stage of the planning is customized to fit you.
To discover the best solution for you we understand…
Your existing product or services
Your contemporary digital presence
Analytics data
Your advertising, targeting and key messages
Your branding expectations
We scrutinize what's working for you and what's not..
Looking for digital marketing planning or superb strategy? We endeavor to carry out internal and external factor analysis, competitor analysis & research, review your current strengths, locate your target market, settle on the marketing mix, and then put into practice and execute the plan. Even for short-range marketing activity, we look at the big picture!

Our digital advertising agency has integrated 9-step work process to improve your brand value and deliver quality results.