"Harnessing the Power of Corporate Video and Films"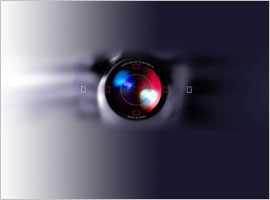 Being one of the most effective branding collateral, there is no specific business objective which cannot be accomplished through the power of 'video'. A corporate video is your opportunity to promote yourself especially your brand from corner to corner via social media, give an inspiring presentation of your business to a client while also stirring your human resources to feel like a family unit of a grand picture.
Furthermore, business films are not in reality different from the ones you observe at the film theater. They captivate you, leave an enduring impression and portray stimulating visuals. They appeal to all your rational sense. The only just real distinction is that the actors possibly will be your own facilities, work offices, manufacturing units, plants, huge infrastructure, team members, quality procedure to name a few.
While the Corporate Film Development Process (CFDP) can look nerve-racking, New Star Multimedia makes it just easy. We manage the whole development cycle on a circle-key basis, from beginning to finish. Our work comprise of Formulation of the Basic Concept, Voice Script Writing, Shooting in HD and High Quality Video Editing, Creative Effects, Delivering in the format of your wish –they are all impeccably implemented & well-executed. We make the procedure and choices as simple as achievable.
Our creative team endeavors to acquire a complete awareness of your brand's central values and key messages for the target viewers and from here we produce the storyline and storyboards to go with the brief. New Star Multimedia takes the time to comprehend your objectives so as to make your corporate video production excel out from the crowd.
Our vast knowledge of various industry domains such as Finance, Manufacturing sectors, Engineering, Event, Fashion, Hospitality, Healthcare and Real Estate ensure a supreme quality film for your brand name.
The uses of a Corporate Film are myriad. You can use it on your YouTube channel, Annual Meeting, In-house events, Board Room, Company Training Programs, Employee Orientation, Intranet, Web site, Trade Shows or Promotion Activity. The applications are constrained only by your mind's eye.
Our Corporate Video/Film Production Services include :-
Corporate Movies
Commercial Advertisements
Photography/Photo shoots
Corporate Documentary
Corporate Video Presentations
Company Motivational Films
Product Demo Videos
2D/3D Animation Videos
Brand Films
Factory/Production Videos
Office(BOD & Team) Videos
Corporate Video Process (Represent Graphically) :-
Concept Script Development
Shooting & Photography
Editing & Special Effects
Dubbing & Delivery